Disaster Response Team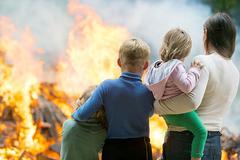 My disaster strikes many times you don't know who to call right away and inform of the problem. Your head seems to be a little bit everywhere while trying to solve the problem. However, when disaster strikes your home there should be one company that comes to mind. That is Idaho Fire and Flood. Our response time beats all of our competitors and we make sure the job gets done right the first time.
We are the one stop shop for any restoration disaster that may affect your home or business place. Our trained professionals have the skills that are needed and desired to make your area back to the way it was before. Other companies may be willing to help extract water or set fans in your home after a flood but most of these companies also run the risk of not having trained professionals.
Don't let your home or work place become an experiment for untrained disaster teams. Call the company you can trust. Regardless of the time of day Idaho Fire and Flood can respond right away. We make sure our customers are taken care of and have the satisfaction they desire. So don't hesitate give us a call today.